You can subscribe to the mailing list to :

receive a biannual newsletter
be kept up–to–date with special price offers and new books
be offered complimentary Excerpts of forthcoming books, prior to their release
Thank you for joining the mailing list !

You will receive the newsletter and occasional notifications promised above.
Retirement from Hellenic Army Medical Corps in March 2020, as a Brigadier – General, Retired, after 38 years of having actively served. At long last… Throughout my medical career I strived for:
⚕
—︎
the patients' right to be fully aware of their own diagnosis and treatment options (I mean All patients' right, no exceptions whatsoever, including cancer patients' first and foremost)
⚕
—︎
Respect for patients' consent (or refusal)
⚕
—︎
Truth and sincerity in patient–to–physician relationship with transparency (eg family members being physically present within the ward during my ward rounds: nothing to hide; we're proud of the medical services being provided).
⚕
—︎
Adequate and efficient analgesia for all surgical patients and many more efforts to achieve rapid and safe postop recovery
⚕
—︎
Respect for the "Indications" concept in order to actually carry out any procedure
⚕
—︎
Medical documentation, empathy and respect of the "the patient above all else" Hippocratic principle.
FISHING ( "Glow of Setting Sun" shot )
I do hope that a few young junior colleagues may have learnt something from my practice, as a legacy inherited to them. From the bottom of my heart, I wish them strength to survive their own long and hard way ahead serving "the Art" of Medicine and I also wish them the best of luck "for the benefit of the sick…"

Life is short, the Art long, opportunity fleeting, judgment difficult, experience delusive.
As for me, I badly need a break,
some rest
:
— maybe
go
fishing
or shooting
(photographs only);
— maybe publishing a 5
th
book;
— maybe
just enjoy mere living
;
— we'll see…
Jesus Christ's Passion & Resurrection
R I G H T :

The Crucifixion. Icon made in AD 1552. Monastery Museum. The Transfiguration of Christ (a.k.a. " The Great Meteoron ") Monastery, Greece.

B E L O W :

1. Maundy
2. The Ascent to the Cross. The Crucifixion . The Deposition from the Cross.
3. Epitaphios
4. The Resurrection ( a.k.a. " The Descent into Hades " — ἡ εἰς Ἅδου Κάθοδος )

1: Wall–painting or fresco of AD 1779 inside the " Katholikon " (a.k.a. the main church) of the " Gregoriou " Monastery, Mt. Athos, Greece.

2, 4: Wall-paintings or frescoes of AD 1552 from " The Great Meteoron " Monastery. Locations inside the " New Katholikon " (a.k.a. the main church) of the Monastery:
2. West wall
4. North wall, apse

3: Gold–embroidered EPITAPHIOS, XIV century. Monastery Museum. " The Great Meteoron " Monastery. Greece. The deceased Christ is surrounded by the heavenly angelic hosts and the symbols of the evangelists in each corner.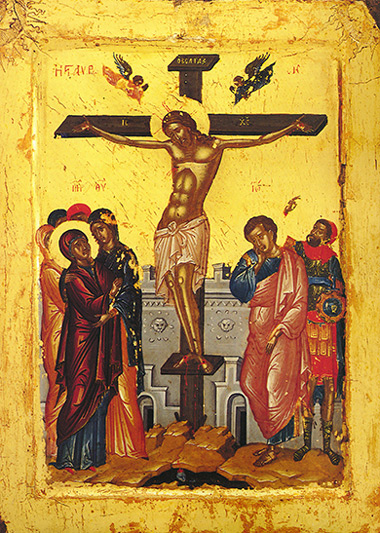 [
For families – friends of patients with
cancer ]

ISBN 978-960-93-8208-3

Available

In Greek 🇬🇷
With synopsis in English

Original title:
"Δικαίωμα στην Αλήθεια"



ebook
Meeting with Cancer Patients' Association of Macedonia & Thrace
The Right To The Truth

Presentation of the ebook on November 12, 2016
at
the hospitable premises of the Association.

Discussion about this right of the patients.

Reading of passages from the book (some "clinical counter–examples")


96 Agh. Dimitriou Str., Thessaloniki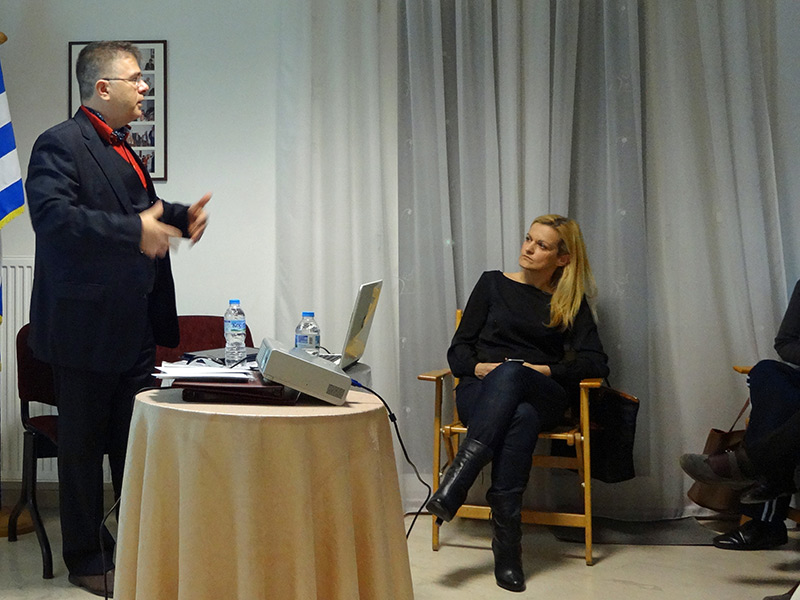 A youtube Video from this book presentation (in Greek):
in favour of Greek Language being Supported by Amazon / kindle on its digital publishing (ebooks)
Thessaloniki International Fair
,
Pavilions
13
&
15

Thessaloniki International Exhibition & Congress Centre
154 Egnatia Street, 54636 Thessaloniki, Greece

11 – 14 May 2017

The Thessaloniki International Book Fair (TIBF), an institution that has brought radical change in the field of books and has become today a meeting point for all book professionals and fans in our country, will be held this year from Thursday 11 until Sunday 14 May 2017 in the Thessaloniki International Exhibition & Congress Center TIF-HELEXPO.

10,000 sq.m., 400 exhibitors, 400 events, more than 250 Greek & foreign writers from 20 countries



Opening hours :

Thursday 11 May: 15:00 – 21:00
Friday 12 & Saturday 13 May: 10:00 – 21:00
Sunday 14 May: 10:00 – 21:00
Free entrance
A 1483 wall painting ( or mural or fresco )

Inside the "Old Katholikon" or the Church of the Saviour
(South vault, East side).
"The Great METEORON" Monastery
(a.k.a. "Monastery of the Transfiguration").

The rocky complex of Meteora is located in Kalampaka, Greece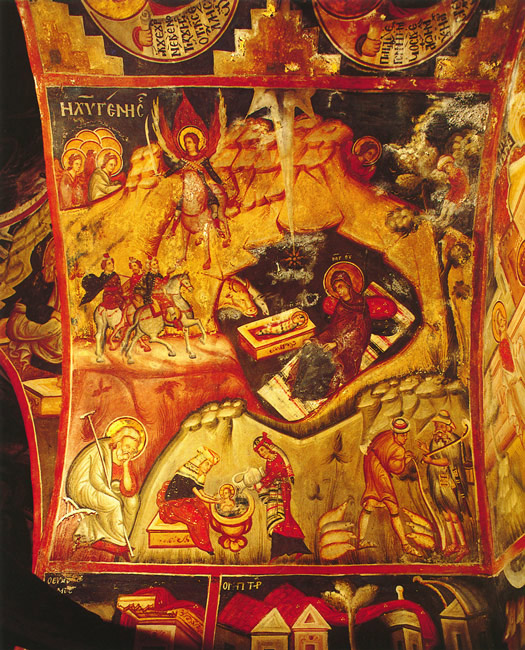 "Thy Nativity – Gt. Meteoron" Video ( "Ἡ Γέννησίς Σου, Χριστὲ" ) on You tube:

[ Audio: Prayer & psalmody as chanted in Greek (Eastern) Orthodox Church for Christmas ]
To consider as a Christmas gift 🎄🎁❄️
For families and friends of patients with cancer.
In English 🇬🇧🇺🇸



the book's official webpage

Foreword by: Prof. Peter Goldstraw, past President IASLC


Provocative book reveals widespread abuse of cancer patients' rights.

Should all patients be informed when they have been diagnosed with cancer? If the answer is "yes," then Who should break the bad news to them? And How is such frightening news best delivered? How much of the truth can a patient handle?
Paperback ISBN 978-1977834744
e–book ISBN 978–618–83380–0–5
Thank you for SHARING this webpage via: